AutoExplorer100 series of diagnostic device series is the "all-in-one" diagnosis solution for the vehicle repair workshops.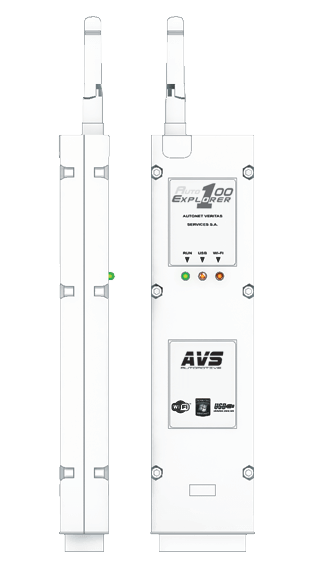 AVS Connect
Interfacing AutoExplorer100 software with AVS servers to provide expert live technical support on the vehicle, as well as comparing current parameters with manufacturers' values.
Small Size
The small size and ergonomic design of the AutoExplorer Diagnostics Series make it an easily transportable solution.
One-Click Operation
Many specialized functions (recoding, adaptations, basic settings) accessible with one click. No manual input is required, most of processes are fully automated.
Constant Software Updates
Keep diagnostics software up-to-date through ongoing upgrades.
Up to Date Vehicle Database
Strictly Structured Database that follows the official manufacturers' nomenclature.
Powerful Built-In Graphical Analysis
Analysis that allows graphical display of real-time values, very useful for extracting important data and estimating parameters from all vehicle subsystems.
Wireless Connection Capability
The AutoExplorer Diagnostics Series offers Wi-Fi interface capabilities for greater ease of use. However, AutoExplorer100 also includes the USB cable interface.
Automatic Channel Switching
Simultaneous OEM+EOBD sessions with single fault imaging.
Characteristics:
ARM Microcontroller

Connectivity: USB, WiFi

16 pin connector
Supported Protocols:

ISO CAN-15765-4

SAE J2411 single wire CAN

ISO-9141-2

ISO-14230

J1850 VPW

J1850 PWM
Friendly environment (UI) without the need to navigate complex menus - communication with the vehicle achieved in just a few seconds.
Additional set with external adapters for older vehicles. Simply plug in the special adapter into the 16-pin interface of the AutoExplorer Diagnostic.
Smart Automatic Detection of ECUs
Just click 'Auto Find', and the application ''scans'' the database for compatible ECUs.